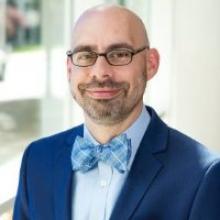 Prior to joining Complete College America, Nikolas worked as the Associate Director for First-Year and Transition Programs with the Office of Student Success at Georgia State University. In this role, he coordinated, assessed, and scaled all success and retention initiatives for incoming first-year students at the bachelor's and associate's degrees, including learning communities, summer bridge, peer mentors, first-year seminar, assessment, and first-generation students.
In addition to his work in student success, Nikolas spent over five years as a college scheduler where he maintained the academic schedules and master curriculum of a number of departments. To this day, he remains closely involved with all aspects of student registration and course scheduling at the university level.
At CCA, Nikolas works on planning and implementing 15 to Finish, Purpose First, MSI Initiative, Momentum Year, and Seal of Approval in an effort to closing the achievement gaps.
Area of Expertise/Strategies: